Name:ZYX-J1-1 Egg washer (200AS)

Product Code: 200AS

Capacity: 2,000 eggs/hour

Function: Candler, Sanitizer, washing, water blower
Details
Features:
-- Made of strong stainless steel for great durability and hygiene.
-- Including ramp loading, candler, sanitizer sprayer, washing, water blower fan and manual collection table with capacity of 2000 eggs per hour.
-- The sanitizer sprayer sprays sanitizer or detergent (customer provides) onto eggs automatically for food security purpose. The eggs will be cleaned by brushes with warm water (customer provides water heater).
-- Ideal for free range farm, and satisfies of egg cleaning requirements.
-- Only 2 workers are required (one for loading & candling, the other for egg collection).
-- Has a compact structure and occupies minimal space.
Egg washer

Model

ZYX-J1-1

Product code

200AS

Capacity

2,000 eggs/hour

Power

3.9 KW, 50HZ

Voltage*

220-240V, single phase

Dimension(L* W* H)

3.92*0.54*1.6 M

Net weight

250 kg

Gross weight

500 kg

Function

Ramp loading, candler,sanitizer sprayer, washing, water blower fan* and manual collection table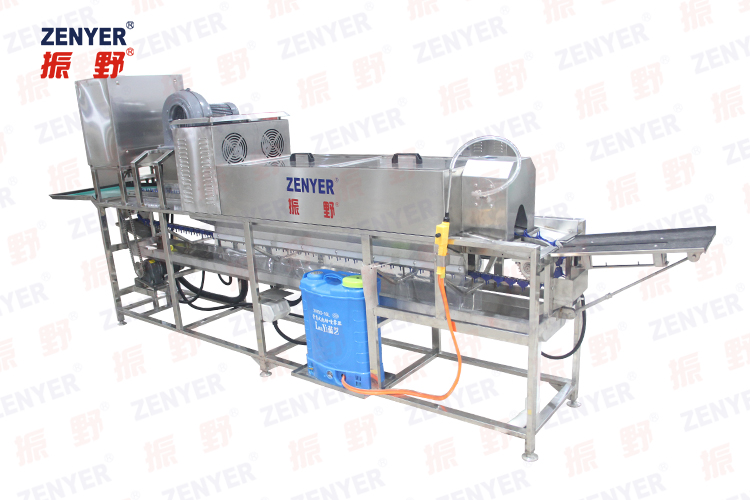 ZENYER 200AS egg washer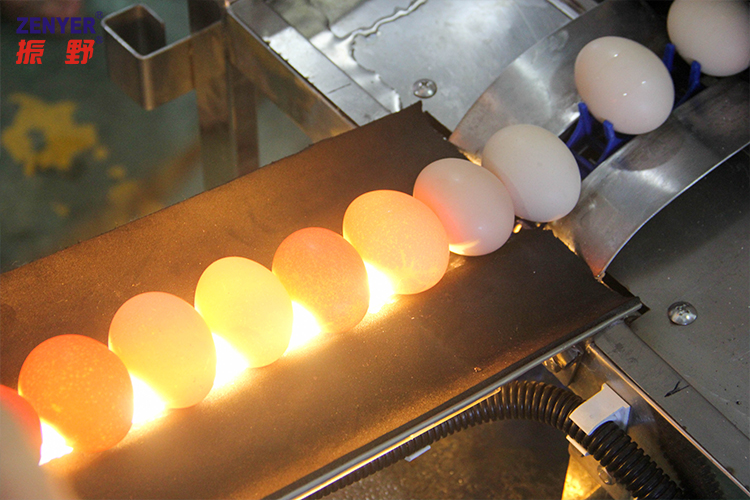 Ramp loading with LED candler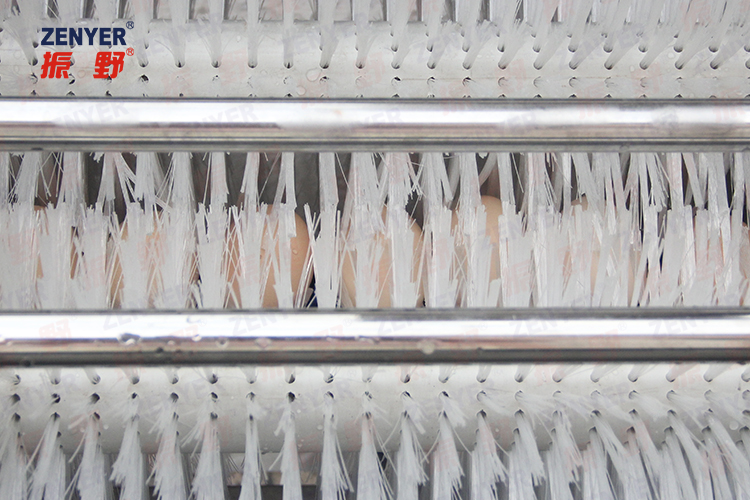 Egg washing with brushes
(In stock)
* Water blower fan blows off excess water on eggs, the drying rate is no more than 70% per egg.
(if you need 95-99% drying rate, please choose ZENYER 200A egg washer, the 201A egg washer or the 202A egg washer)
* 220-240V,Single phase, 50HZ only
ZYX-J1-1 Egg washer (200AS) Brochure