-- Made of carbon steel and a plastic coating process that enables greater durability.
-- Can sort eggs into 7 grades with accuracy within ±1 gram and capacity of 4000 eggs/hour.
-- Including egg grading and bulb light candling functions.
-- Can provide different egg grader models with egg loading roller from left or for right for option.
-- Can be connected with ZENYER 200A egg washer, the 604B conveyor and optional the 402H egg printer to build up ZENYER 300A egg processing line with capacity of 3000 eggs/hour.
Egg grader

Model

ZYF-J2-L(R)

Product code

101A

Capacity

4000 eggs/hour

Grading accuracy

±1 gram

Grades

7

Power

320W, 50HZ,

Voltage

220-240V, Single phase

Dimension(L* W* H)

1.7*1.45*1 M

Net weight

150 kg

Gross weight

240 kg

Function

Egg grading & candling
ZENYER 101A egg grader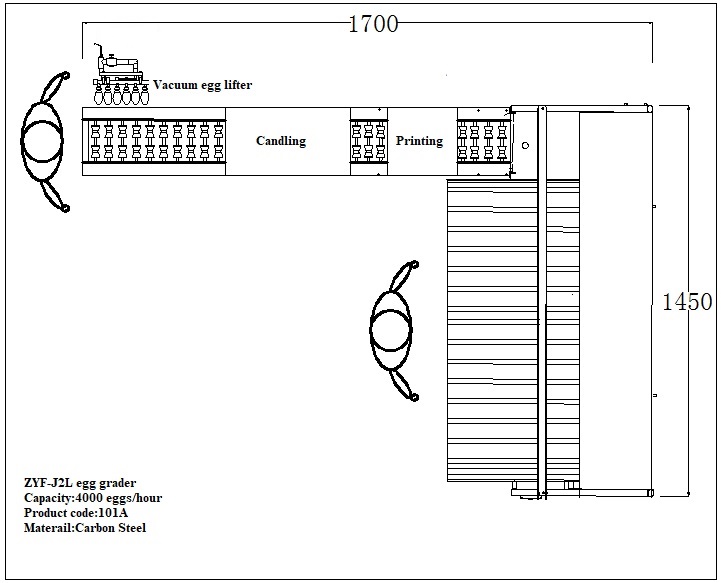 The loading roller on the LEFT hand side(see the above)
The loading roller on the RIGHT hand side(see the above)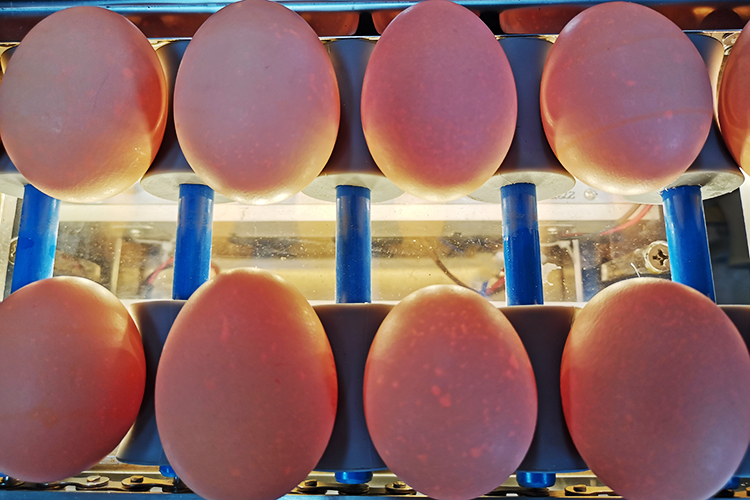 2-row bulb light candler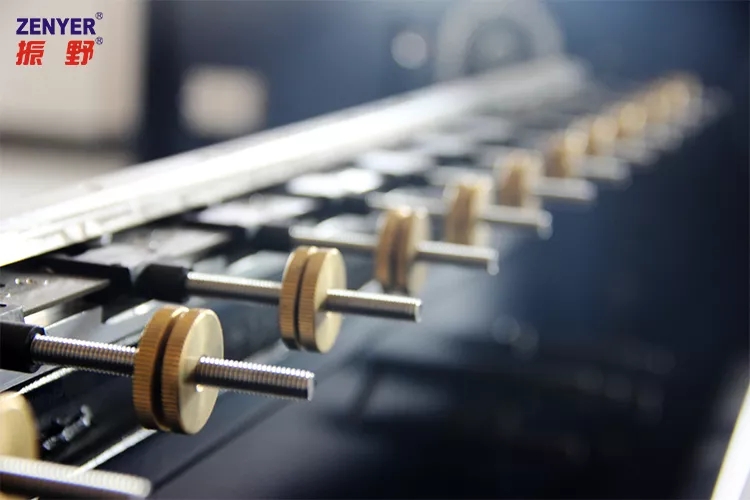 Egg weighing system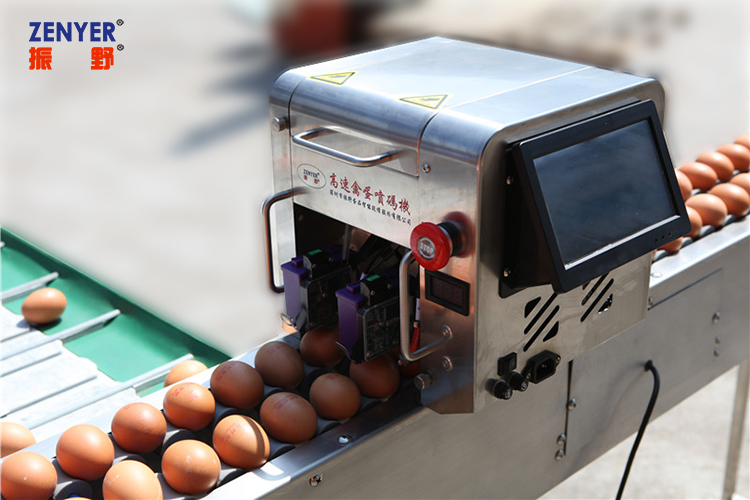 ZENYER 402H egg printer can match on the 101A/101B egg grader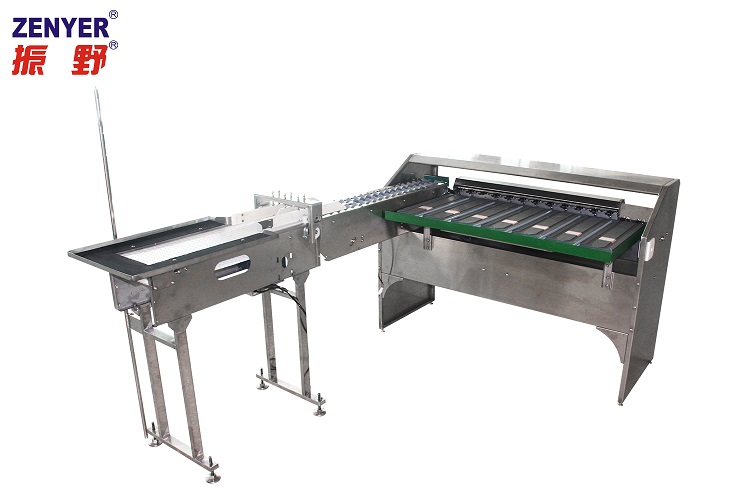 ZENYER 604A accumulator can match with the 101A/101B egg grader
(Through the 604A accumulator, eggs are divided into 2 lines and transferred into the egg loading roller
of the 101A/101B egg grader)
For ZENYER 101A egg grader(bulb light candler included): Only $5,500.00
Option:
-- The 602 Vacuum egg lifter: Only $1,980.00
-- The 604A accumulator: Only $2,200.00
-- The 402H Egg jet printer: Only $6,050.00
Price including GST
(In stock)