Name:ZYS-DS60/240 Accumulator (605A)

Product Code: 605A

Capacity: N/A

Function: Accumulator & Candling booth & Orientator
Details
Features:
-- Including egg accumulator, candling booth and orientator.
-- Vacuum loading 30 eggs onto the 605A accumulator by using the 602 vacuum egg lifter at a time.
-- When eggs pass through the candling booth, any cracking, dirty or other unqualified eggs can be inspected through LED light and be picked out manually.
-- Then the orientator would direct 6 lines of eggs into 1 line and transfer the eggs onto single conveyor egg washer or egg grader nicely with no cracking.
-- Can be connected with ZENYER 104A egg grader, the 104B egg grader, the 201A or the 202A egg washer.
(ZENYER 605A accumulator makes egg loading more easy and increase egg quality for sure.)
Egg accumulator

Model

ZYS-DS60/240

Product code

605A

Power

398W, 50HZ

Voltage

220-240V, single phase

Length* Width* Height

2.4*1.2*2 M

Net weight

200 kg

Gross weight

350 kg

Function

Accumulator & candling booth & orientator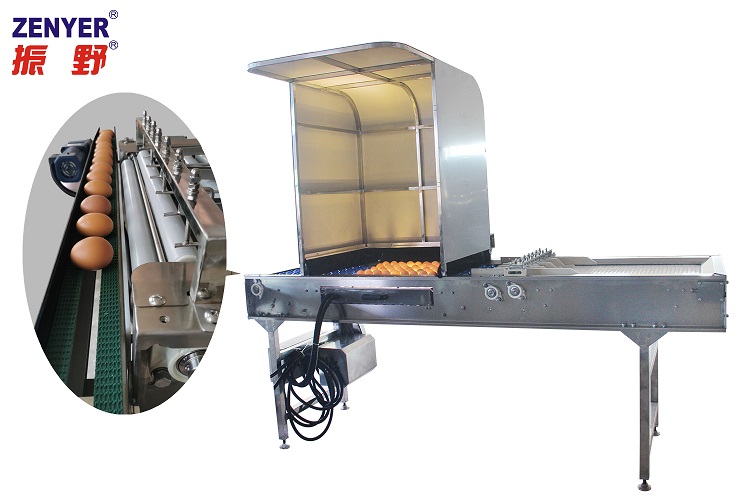 The 605A accumulator includes the Orientator which can direct 6 lines of eggs into 1 line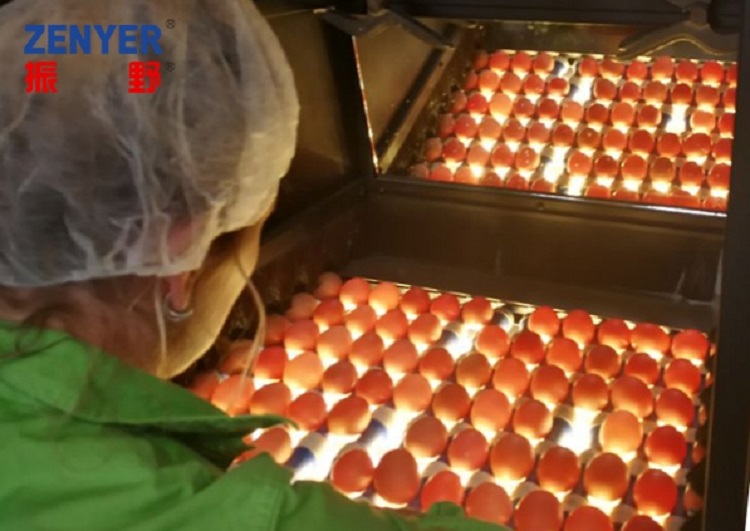 the 605A accumulator including 6-row candling booth with mirror and cover
For ZENYER 605A accumulator(candling booth included): only $16,500.00
Price including GST
(Pre-order)
Option:
-- The 602 Vacuum egg lifter: Only $1,980.00
ZYS-DS60/240 Accumulator (605A) Brochure