Name:ZYS-G60/150 Accumulator (605G)

Product Code: 605G

Capacity: N/A

Function: Accumulator & orientator
Details
Features:
-- Made of strong stainless steel and silicon big roller for great durability and hygiene.
-- Including 6-row egg accumulator and single row orientator.
-- Can be connected with ZENYER 201A egg washer, the 202A egg washer,the 104A or the 104B egg grader.
-- Vacuum loading 30 eggs onto the 605G accumulator via the 602 vacuum egg lifter at a time.Then the orientator
would direct 6 lines of eggs into 1 line and transfer the eggs onto single conveyor egg washer or egg grader
nicely with no cracking.
-- Improving egg loading efficiency, and save your time.
Egg accumulator

Model

ZYS-G60/150

Product code

605G

Power

290W, 50HZ

Voltage

220-240V, single phase

Length* Width* Height

1.66*1.2*1.3 M

Net weight

120 kg

Gross weight

200 kg

Function

Accumulator & orientator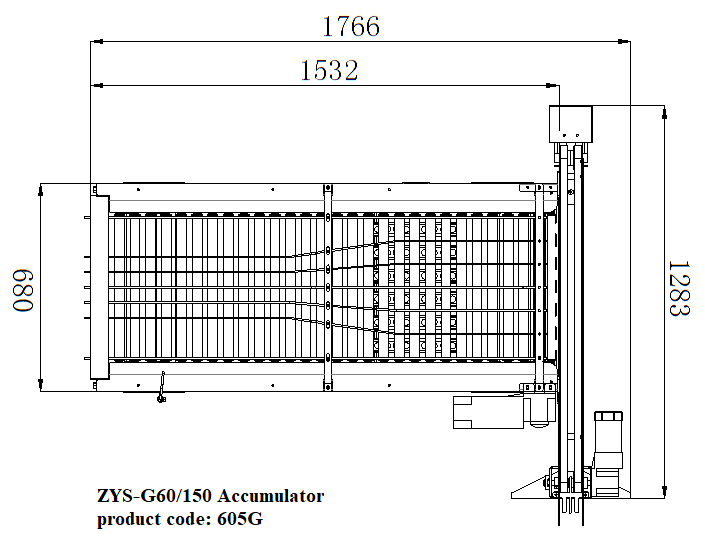 ZENYER 605G accumulator with the Orientator
For ZENYER 605G Accumulator: only $12,100.00
Price including GST
(Pre-order)
Option:
-- The 602 Vacuum egg lifter: Only $1,980.00
ZYS-G60/150 Accumulator (605G) Brochure