Name:ZYL-JS1-D1-2ZP Egg processing line (302A)

Product Code: 302A

Capacity: 10,000 eggs/hour

Function: washer, grader, packer
Details
Features:
-- Made of stainless steel for better durability, corrosion resistance and hygiene.
-- Equipped with color touchscreen PLC and can sort eggs into 4-7 grades.
-- ZENYER 302A egg processing line is comprised of the 605A accumulator, the 202A main machine and the 104A main machine.
-- Including egg accumulator & candling booth, auto sanitizer spraying, brush washing and drying, auto head turning, egg grading & counting, auto-packer, manual collection conveyor and optional vacuum egg lifter and egg printer with capacity of 10000 eggs/hour.
-- Auto-packer can pack the eggs into 10, 12, 15, 18, 20, 24 egg carton and 30 egg tray automatically.
-- Can be connected with the egg conveyor from chicken shed.
-- Fully PLC controlled egg weighing and packing system which can set grading sizes, calibrate grading accuracy, accumulate quantities, sound an alarm and automatically diagnose any malfunctions.
Configuration

Auto packer

4

3

2

1

Manual packing

0

1

2

3

Sizes (Max.)

4

5

6

7
-- Auto-packer and manual collection conveyor can be used for any sizes.
-- One auto-packer can pack one size only, and manual collection conveyor can pack for maximum of 2 sizes.
Egg processing line

Model

ZYL-JS1-D1-2ZP

Product code

302A

Capacity

10,000 eggs/hour

Grading accuracy

±1 gram

Grades

4

Power

14.3KW, 50HZ

Voltage

380-415V, 3-phase

Dimension(L* W* H)

15.7*6.0*2 M

Net weight

1500 kg

Gross weight

2150 kg

Function

Accumulator,candling booth,sanitizer sprayer, washing,drying,head turning, grading & counting,auto packer and manual collection conveyor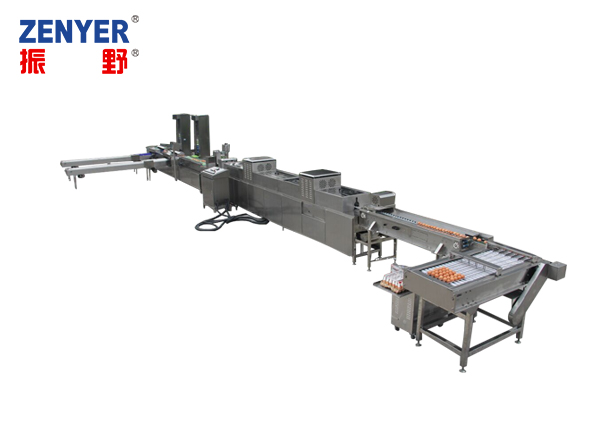 ZENYER 302A egg processing line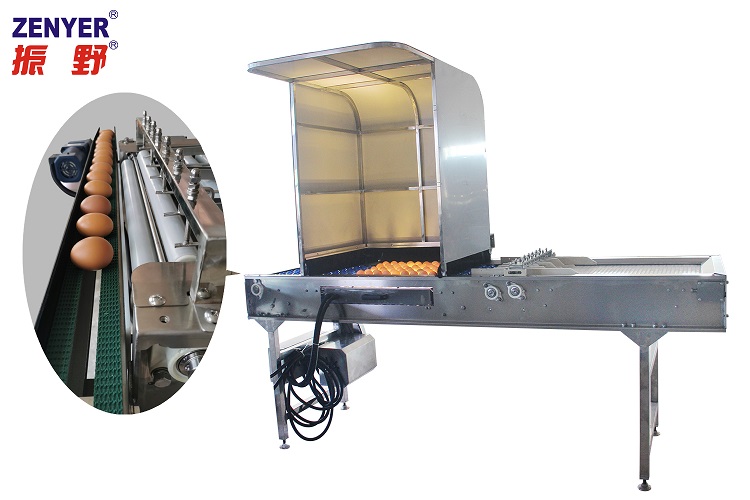 The 605A accumulator includes the Orientator which can direct 6 lines of eggs into 1 line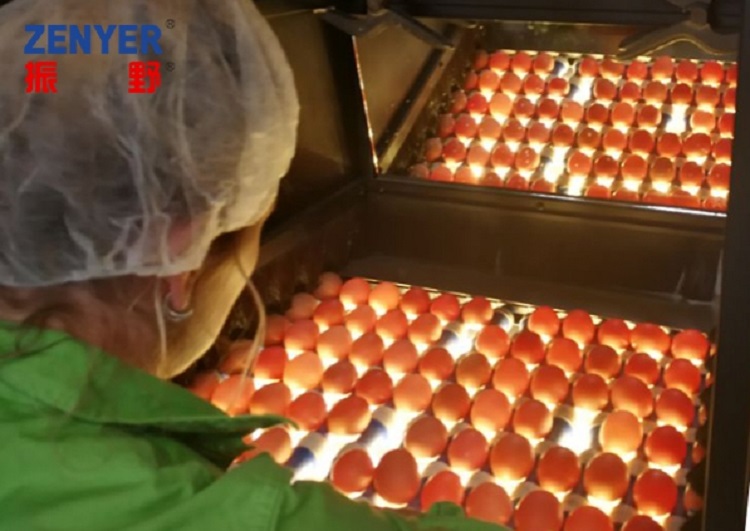 The 605A accumulator includes 6-row candling booth with cover and mirror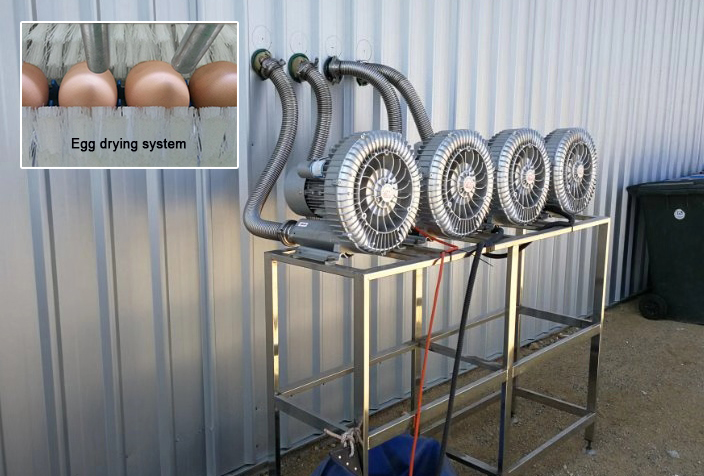 Remarkable Drying system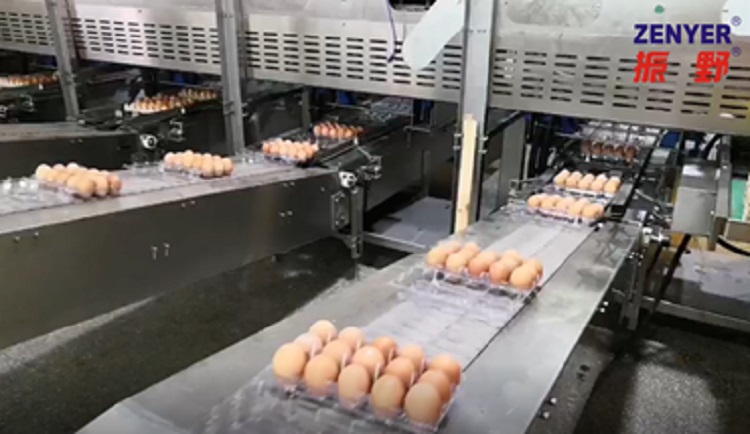 Output conveyor
Separate control panel
For ZENYER 302A egg processing line standard configuration: only $141,900.00
Consist of:
-- The 605A accumulator(including candling booth)
-- Auto-packer (2)
-- Manual collection conveyor (1)
Option:
-- The 602 Vacuum egg lifter: Only $1,980.00
-- The 401H Egg jet printer: Only $4,950.00
Price including GST
(Pre-Order)
ZYL-JS1-D1-2ZP Egg processing line (302A) Brochure